The world as we know it today uses smartphones and smartphones use mobile apps. We are currently experiencing a time where smartphones and mobile apps are powering our daily lives.
People today talk, walk, eat and repeat mobile apps. Whether it is a lifestyle, communication, Entertainment, personalization, social, health & fitness – there is an app for everything.
Do you know just how big apps are?
As of June 2016, more than 100 billion mobile apps had been downloaded from the Apple App Store alone. Google Play? 65 billion. These are pretty insane numbers. And get this: the world's app obsession shows no signs of slowing down. The estimated worldwide app revenue is predicted to hit $77 billion by 2017—more than double the $35 billion it reached in 2014. Thus we establish that Apps are huge.
But what does this mean for you?
Claim a piece of pie. Duh!
Here are AppzLogix's "Seven strategies to power your mobile app to a Hollywood ending"
#1. The Right Fit: Pick any successful mobile that went viral and saw engagement among the users and assess "Why is it successful?" , because it filled a void in user's smartphones. Your app has to solve a problem however small or big it may be else there is no reason people will even download your app on the public wifi. 
Always focus on building an app that is solving your target audience's pain, Try to 'Woooo' them.
#2. Keep it simple silly: When it comes to mobile apps, the old byword about less is more certainly comes into play. If you feel the need to pack your app with unnecessary features, you are likely to not experience success. Generally, the outcome of this type of project will be an app that is not easy for users to use with many ignored features. In the end, this means that many of the consumers who try it will abandon it.
The user experience plays a very crucial role when it comes to the success of your app. Research has come to show that the easier an app is in terms of use, the more consumers will like it and hence improve its level of success. The moment you decide to pack your app with many features, you will be also choosing to delay its launch date and possibly over-strain the budget. 
More often than not, the app-making job will fall on the shoulders of an app development company, and going in without a proper plan is a recipe for disaster. In our earlier blog post, we discussed what answers we expect from our clients who drop by with their next big app idea.
#3. sine qua non: Why are apps like Facebook, Amazon, Instagram, and Netflix so successful? It's because people cannot think about living without them at least in the foreseeable future. If your app can serve up a consumer need frequently at a given time or place, it can become the undisputed ruler of the seven kingdoms.
Brainstorm and try to figure out a way to solve your user's problem wherever and however they may be.
#4. Constructive criticism: Sometimes just adopting users in the early beta testing program can help you pinpoint some early issues that are crucial for your app's launch.
Finding beta users who can provide critical feedback is one step to ensure your app is ready for the masses. And while your friends and family are a great place to start, they may not tech-savvy or be in your target market. This isn't just going to help you before the launch but post that as well.
You can separately release a beta version of the app once the stable version of the app is deployed.
Even Brands like Opera, Google follow this, this helps them surface a stable version of the app for the mainstream users while getting candid feedback from the beta users for future features/updates.
#5. Paparazzi: Sometimes just pouring in a hint of media attention can provide your mobile app the platform to get just the right launch needed to become the star of users' eyes. A photography app called Prisma is a great example of this.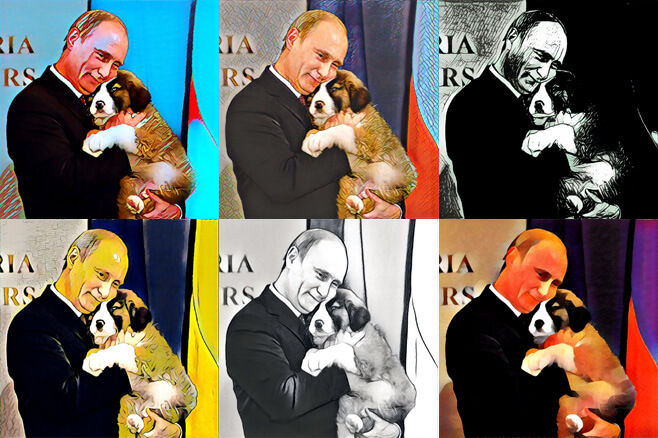 Less than two weeks after its launch date on June 11, Prisma had been downloaded more than 1.6 million times. But how did it happen?
Through Word of Media!
One mention on the big blogs of the industry like TechCrunch can help you drive tens of thousands of app downloads for FREE.
#6. User Retention: You could have thousands even millions of users across the globe but in a competitive market every user is valuable. Word of mouth is a powerful tool for any marketer and one that can be harmful if you don't pay attention to your users.
Once the app is deployed it is your liability to make sure the users aren't facing any problem or even they are, they should be addressed at the earliest convenience.
While Apple's App Store still does not provide a way to respond to user reviews, marketers can reply to customers directly on Google Play. Even though this feature is now available to all developers, not everyone is using it to provide timely support to customers. Here's an excellent example of a developer responding to a customer query on the same day while also providing their support email to solve issues privately.

#7. Free downloads: The greatest strategy of all, Let your users download your app for FREE. It is a fact that nobody rejects free stuff. What this provides you is the opportunity to tap into the users of your competitors. And they will stick with you if you have the better offering in terms of user experience, features, or functionality. You can always add ad-integrations to build a bigger revenue stream or offer pro features for a paid version of the same app.
—
The mobile app game is continuously evolving and thus your strategies need to stay on top of it. Employ these methods and to drive downloads for your app and achieve success.